Virginia (VA) / Naomi Wadler
Virginia (VA) aka "the birthplace of a nation". If there is a state to start with for Project: Ignite, Virginia is the place. Jamestown was the first English settlement in the United States and Virginia is nicknamed the "Mother of Presidents" because the first fraternal organization was founded there in 1776. With so many candidates to choose from we were taken back by a game-changing 11-year old who we thought not only represents a face of a changing nation but is fighting for a cause that seems to be a growing epidemic we can no longer ignore. Gun violence. Nearly 1,600 children and teens die by gun homicide every year. For children under the age of 13, these gun homicides most frequently occur in the home and are often connected to domestic or family violence.
Enter student activist,Naomi Wadler. Inspired by reports of high school and middle school students planning walkouts on the one-month anniversary of the Feb. 14 shooting, Naomi organized a walkout at Alexandria's George Mason Elementary School. Her walkout garnered some media attention that made the rounds on social media. March for Our Lives organizers also noticed. Naomi gave a riveting speech in Washington, DC. This Alexandria fifth-grader soon became a hashtag and meme shared around the world, highlighted with a guest appearance on the Ellen Show . Naomi is a national symbol of the future of America. Now in her own empowering words, discover what the future holds and ways you can make an impact in your community to help with her cause.
FACTS ABOUT VA YOU DIDN'T KNOW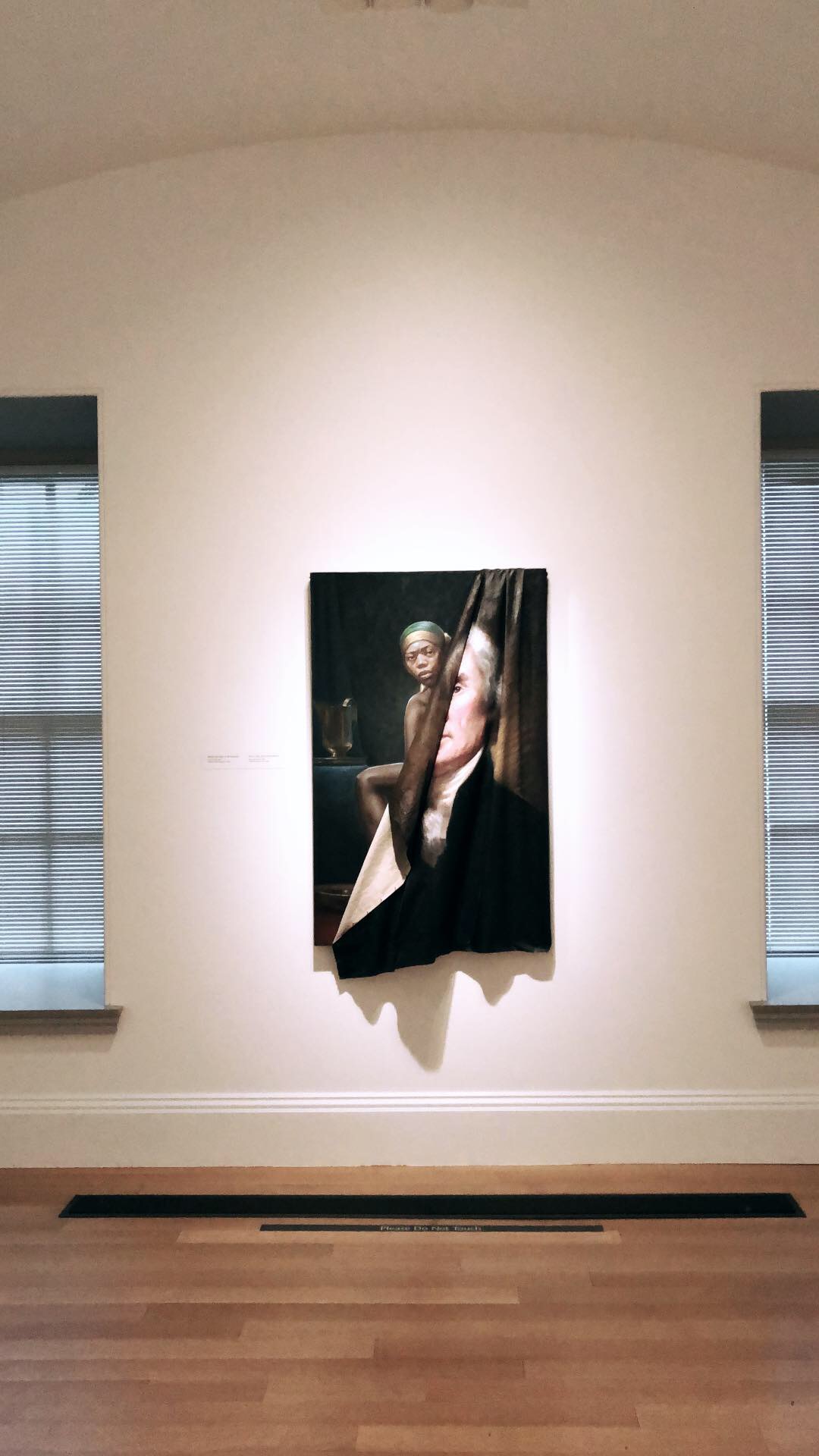 Gun violence.
According to EveryTown, there have been 17 school shootings in 2018 alone, and 290 since 2013, shortly after Sandy Hook. Since we began this project there have been even more shootings spotlighted in the media. Those are just the ones we hear about publicly.
Here are some facts to think over:
Gun homicides are concentrated in cities—half of all gun homicides took place in just 127 cities, which represented nearly a quarter of the U.S. population.
Firearms are the second leading cause of death for American children and teens and the first leading cause of death for Black children and teens.
Black Americans represent the majority of gun homicide victims. In fact, Black Americans are 10x more likely than white Americans to die by gun homicide.
Nearly 1,600 children and teens die by gun homicide every year. For children under the age of 13, these gun homicides most frequently occur in the home and are often connected to domestic or family violence.
The facts about gun control's effectiveness, partnered with the ease at which information is spread virally, are key to winning the gun control debate.
Due to a growing new form of social activism, real changes appear to be taking effect. Young leaders like Naomi Wadler are influencing change nationwide. Introducing new gun legislation that would make it more difficult for young and mentally ill people to access a gun would also help solve the problem.
Information about the NRA funding politicians and corporations are readily available via blogs and social media, as well as information about NRA being funded by gun manufacturers.
* EASY WAYS YOU CAN GET INVOLVED
Start by doing your research. A simple Google Search would be a great way to explore questions you have. Learn as much as you can on this topic. The more educated you are on gun violence, the stronger you will be when it comes to getting involved. If you're tired of discussions about gun violence and seeing another shooting in the headlines. You're not alone.
CONTACT YOUR REPRESENTATIVES
Let's get real for a second. When someone last told you to contact your state's representative, how many times did you actually do it? Do you even know who they are? Do you know what number to call in the first place? Or who to email? If you don't. That's okay. Since we're all using social media anyway. Why not just tweet them directly? Since this chapter is on Virginia. Here is a list of their state representatives to contact directly to activate real change:
VA 1st district: Rob Wittman, R
VA 2nd district: Scott Taylor, R
VA 3rd district: Bobby Scott, D
VA 4th district: Donald McEachin, D
VA 5th district: Thomas Garrett Jr., R
VA 6th district: Bob Goodlatte, R
VA 7th district: Abigail Spanberger, D
VA 9th district: Morgan Griffith, R
VA 10th district: Jennifer Wexton, D
VA 11th district: Gerry Connolly, D
State Website: www.virginia.gov

Want to get involved? Here are two easy steps you can take right now:
1. Contact other activists that are getting involved in the fight against gun violence. You can start by emailing Naomi Wadler at naomi@naomimagic.com.
2. Support The Sandy Hook Promise and click here to advocate for state and federal policy changes in the areas of mental wellness and gun safety.